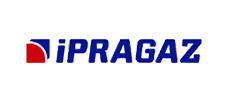 Client
IPRAGAZ
Location
İstanbul HQ
Industry
Utilities
Products & Services
Gas & electricity distribution
ProjectStart
January 2017
Project End
January 2018
Ipragaz – SAP Hybris Marketing, SAP CRM, CRM Interaction Center
Objectives
Delivering a fully functional, multi-channel , rich and integrated environment with SAP CRM, SAP Hybris Marketing and CRM Interaction Center solutions.
Why SAP CRM
To implement a fully functional, enriched, operative solution that drives revenue through account and sales management across several business roles
Why SAP Hybris Marketing
To implement a solution that provides a single view of customer with all available channels across all platforms.
To analyze sentiments, unstructured and even anonymous data.
To better understand customer behavior based on their interactions and engage them accordingly.
To reach the right audience at right time via right channel with precise personalized content Fast-paced segmentation
Multichannel and trigger-based campaigns that drive conversions and return of investment.
Why CRM Interaction Center
IVR Integration for Voice Channel
To provide an open channel to customers for their sales and service requirements. To conduct surveys and evaluate customer satisfaction.